This spellbinding twist on Shakespeare's A Midsummer Night's Dream welcomes audiences into the last whispers of Titania's forest, where lovers and madmen delight in the intoxicating rhythm of the night. Raw and provocative, Variety Life Production brings its signature nightlife decadence to this tale of forbidden love. Sensuous live arrangements engulf guests like a fine mist, setting the stage for fairy mischief, wild beasts, and a tantalizing taste of excess.
OPENING OCTOBER 2021
Wednesday thru Sunday at 8:00pm
@ Loft 51 (625 W 51st St.)
Tickets start at $99. VIP Packages Available.
Visit varietylifeproductions.com for more information.
Enchanted forest chic / creative formal attire is required for entry.
This island once was wrapped in green, a symphony for the fairy queen.

From fertile ground a city sprung. Concrete rhythm, a death knell rung.




But those in-tune might hear the swell, where madmen, fae, and beasts still dwell.

Find us where all lover's chase, the last whispers of this magic place.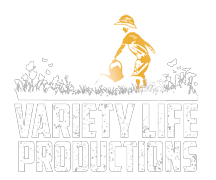 Variety Life Productions is a dynamic new experiential theatre company based in

New York City. Driven by the belief that art is essential, and an insatiable desire to

illuminate the human condition, VLP marries live music, dance, nightlife, variety,

circus, and immersive entertainment in spectacular site-specific performances.

VLP are the creators of Carmen: To Havana & Back, a Cuban-infused reimagining

of the opera Carmen that premiered in 2018 to critical acclaim and sold out

performances through March of 2020, when all live shows were put on hold.




Now, in the midst of the greatest live entertainment comeback in modern

history, VLP is paving the way for the future of theatre with Midsummer: A

Shakespearience, a fresh take on Shakespeare's most beloved play, A Midsummer

Night's Dream . They are thrilled that their signature flare, The Bard's comedic genius, and a touch of magic, will bring audiences to love and laugh again, together.
Meet the creatives behind Midsummer: A Shakesperience!
"A TREMENDOUS COMBINATION OF CONCEPT, MUSIC AND CHOREOGRAPHY THAT MAKES

FOR AN INCREDIBLE EVENING"
"BETWEEN LIVE MUSIC AND THE COLLISION OF VARIOUS DANCE STYLES, AN ELECTRICITY

TURBO-CHARGES EACH PERFORMANCE"
"A FEAST FOR THE SENSES, MOVE OVER SLEEP NO MORE"
Don't miss out on Midsummer: A Shakesperience!
Copyright 2021 by Variety Life Productions